Private Underground Utility Locating Service
Locating Utilities Using Subsurface Imaging With Ground Penetrating Radar (GPR) Systems
Before they dig in the United States, homeowners are required to "Call Before You Dig". This means to call 811 to have the public utilities in the area marked. However, public utility companies will only mark the facilities they own like water, gas, and power lines.
Omega Mapping Service provides an important extra step to protect property owners. With accurate utility mapping you know you can dig safely without hitting subsurface utilities during the course of your project.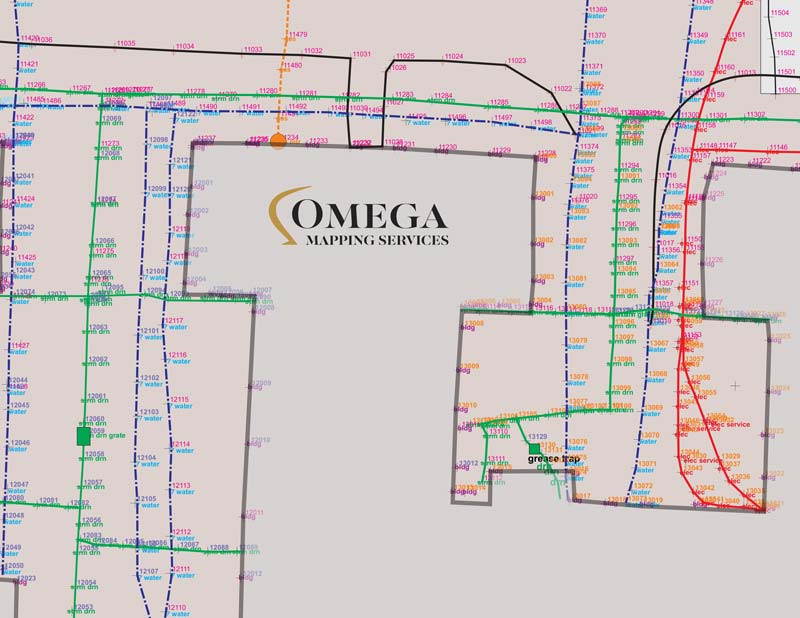 What Kind Of Buried Utilities Will OMS Find?
More than 65% of subsurface utility lines are privately owned?
Electric Lines
Steam Pipes
Phone Lines
Fiber Optic Cables
Water Pipes
Abandoned storage tanks
Oil Pipes
Sewer Pipes
Storm Drains
Natural Gas Lines
Other Primary & Secondary Utility Services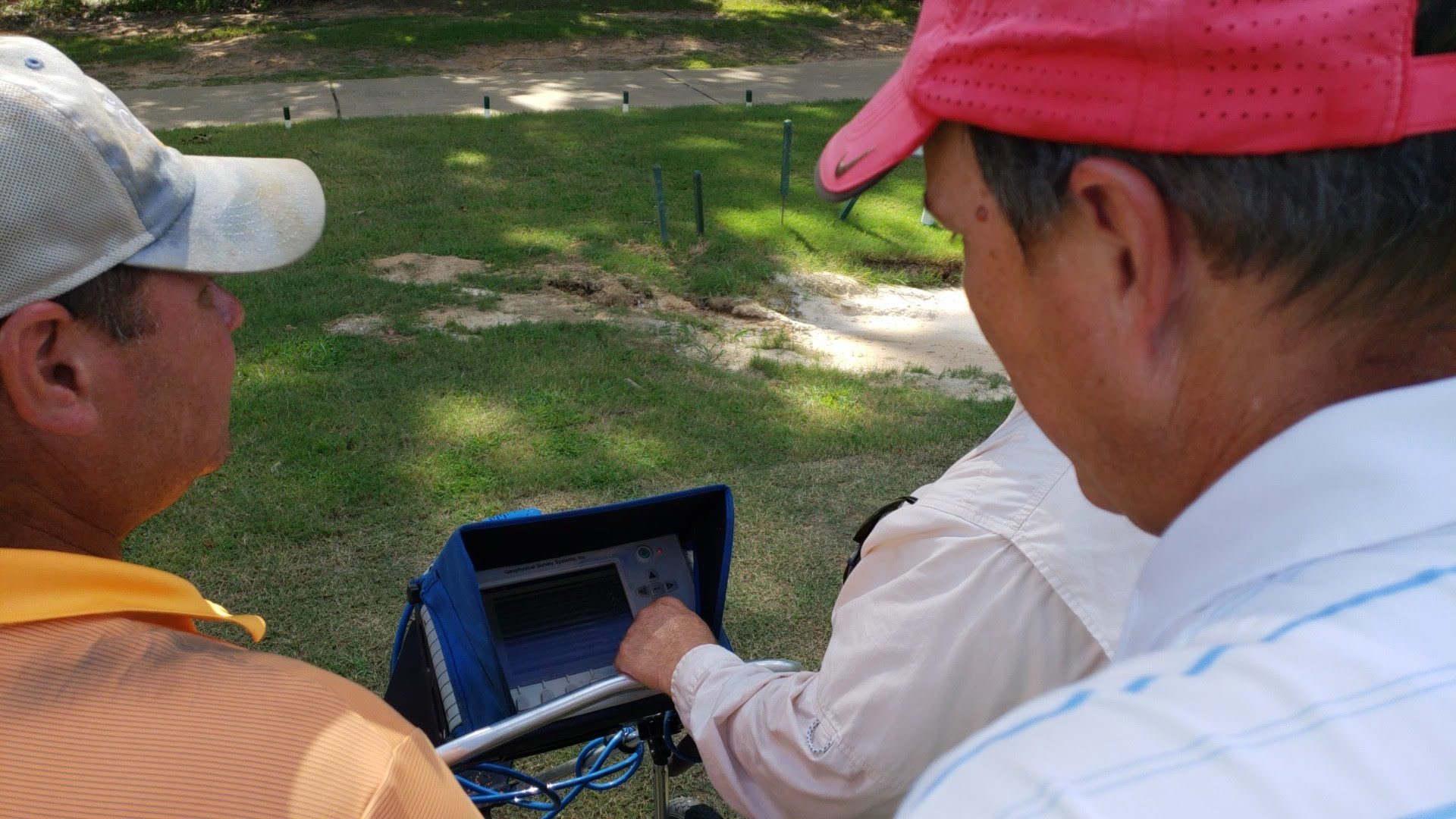 How Does GPR Work?
Ground Penetrating Radar surveys are a geophysical method of non-destructive testing that uses high or low-frequency radio signals, between 1 to 1000 MHz depending on the scale and conditions of the project, that are transmitted into the ground.
These signals, or pulses, are reflected back to the receiver by objects located below ground. This information is stored on digital media. A radar unit will emit a pulse and receive the reflected signals up to one thousand times per second.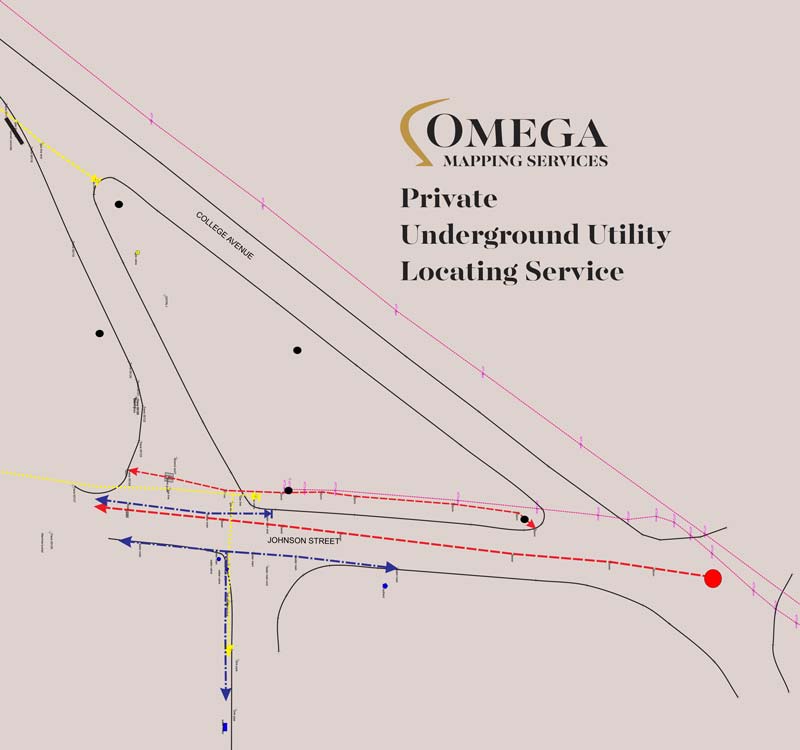 Private Utility Locating Using GPR

Omega Mapping Service uses the latest technologies to provide you with an accurate understanding of your property?s subsurface infrastructure. Unlike metal detectors, GPR is not limited by the conductivity of the materials it is sensing. Ground Penetrating Radar can detect, identify, and map metallic and non-metallic piping systems, such as PVC, asbestos cement, plus concrete storm and sewer systems.
Additionally, GPR data can locate utility pipes that are in close proximity to each other as well as provide reliable depth estimates. GPR surveys can locate many utilities that are traditionally difficult to find. Examples of this would be pipes or lines with broken tracer wires, underground storage tanks, drainage tiles, or other non-utility structures like caverns or foundation walls.
Benefits Of Underground Utility Locating
Underground Utility Locating Services eliminates or reduces the disruption of critical utilities, such as fiber optic systems, medical gas, steam, chilled water, and water, gas, and electrical systems. Without Omega Mapping Service's underground utility locating services, there is a potential for injury and significant damage to your property just by digging a hole. It is vitally important to have utilities marked before any construction or digging starts as it provides critical information needed for the planning stage of any project.
Before you start any project that requires deep digging you should call Omega Mapping Service to ensure your project will be done right with no surprises that could be costly.