Using GPR to Complete As Built
Utility Maps
Locating utilities using subsurface imaging with Ground Penetrating Radar (GPR) systems
When undertaking a construction project to repair or improve upon existing city infrastructure, determining the exact position and layout of underground utilities is of the utmost importance. Completing an accurate map of a city or municipality's underground utilities and providing sets of "As Built" utility maps to bidding contractors will allow for significantly improved accuracy of projected budget and timelines. Ensuring that the precise location of underground infrastructure is available to bidding contractors will allow engineers to avoid underground utilities during the initial design phase. This will also contribute to reducing unnecessary and expensive utility relocation.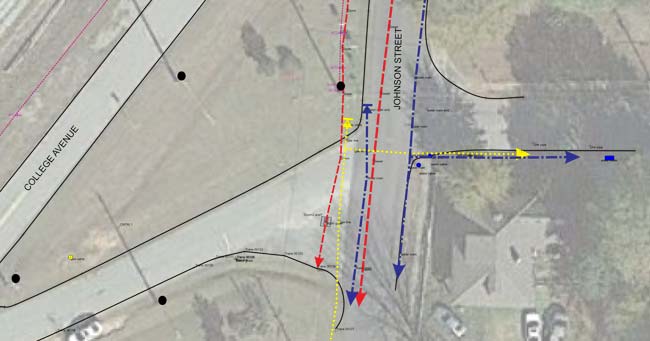 Utilizing a geophysical method for utility mapping in the planning stage of construction processes
Locating underground utilities with a GPR survey avoids the wasted time and money that can come with unreliable as built drawings from utility companies. Commonly, the set of drawings submitted by utility companies are outdated and do not include which lines of service have been abandoned, updated, or moved. Often during construction, crews will run into unknown services. As anyone in the construction industry can tell you, running into unknown underground utility systems is common, and sometimes dangerous. According to Common Ground Alliance, each year approximately 700,000 underground utilities are struck during excavation and construction work in North America. Additionally over the past two decades in the United States there have been more than 400 fatalities and almost 2000 injuries caused by striking underground infrastructure during excavations.
As an industry, it has become apparent that non-destructive testing technologies allow for safer, more cost effective projects.
Unlike metal detectors, GPR is a type of non-destructive testing, or NDT, that is not limited by the conductivity of the materials it is sensing. Ground Penetrating Radar can detect, identify, and map metallic and non metallic piping systems, such as PVC, asbestos cement, plus concrete storm and sewer systems.
Additionally, GPR data can delineate utility pipes that are in close proximity to each other as well as provide reliable depth estimates. GPR surveys can locate many utilities that are traditionally difficult to find. Examples of this would be pipes or lines with broken tracer wires, underground storage tanks, drainage tiles, or other non utility structures like caverns or foundation walls.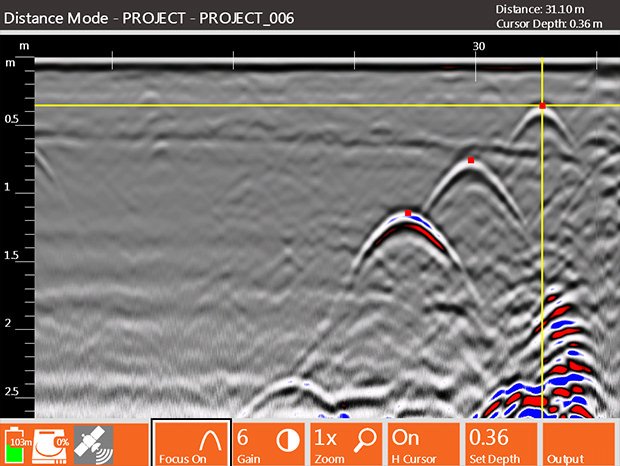 Funding research and development in the science of construction; GPR will advance the future of city infrastructure.
In a 2016 report, McKinsey Global Institute found that large scale construction projects typically take 20 percent longer to complete than initially estimated and come in 80 percent over budget. This same report showed that the construction industry, in general, has been slow to adapt and to use available technological advancements.
Research and development spending in the construction industry consists of less than 1 percent of the total industry revenue. Compare that to the 3.5 to 4.5 percent of revenue spent in the automotive and aerospace industries. Additionally, construction spending on IT equipment and personnel is significantly lower than in other industries. Clearly, there is room to develop.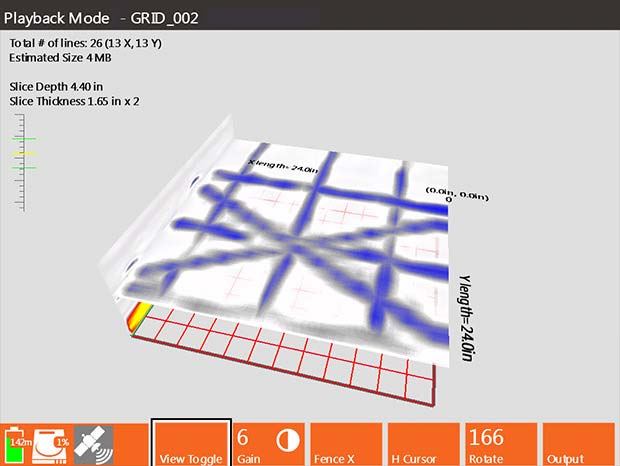 Ground Penetrating Radar Surveys will improve the safety, timeliness, and cost efficiency of any project.
When looking at the bigger picture, and at the rate at which American cities are growing, it is imperative that city planners utilize GPR and other non-destructive methods of detection to build accurate utility maps. The problems that are associated with the inaccurate recording of buried infrastructure are serious and worsening.
It is estimated that an underground utility is struck once every minute in the United States. Hiring reputable GPR surveying companies, such as Omega Mapping Services, to digitally record the underground utilities in your city or municipality will save significant amounts of time and money, and will increase the overall safety of the people who live and work in the community.